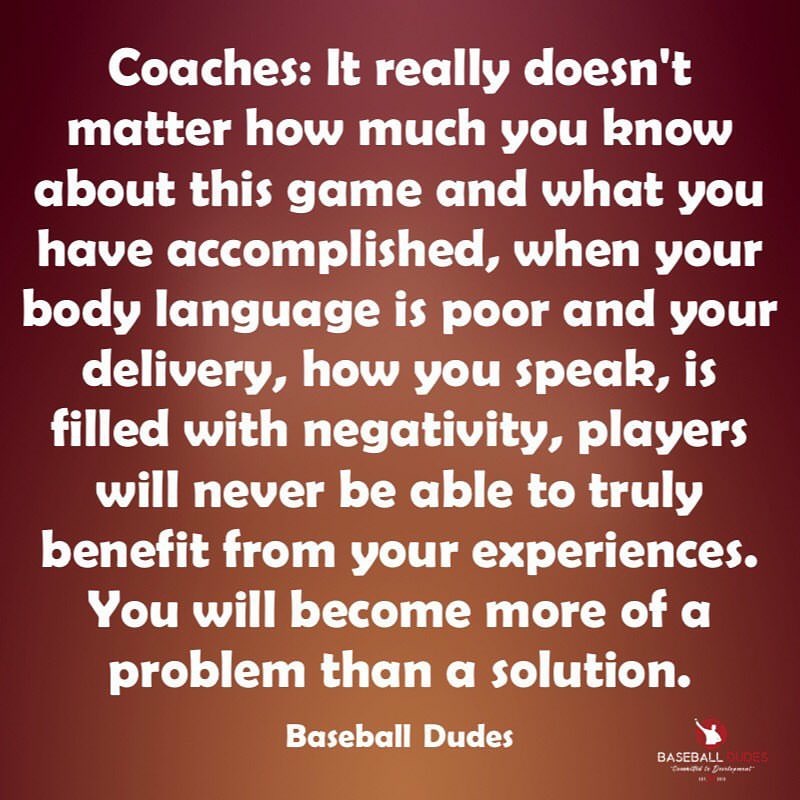 A few things we've learned over the years:
• Baseball is a TOUGH game.
• Complainers are miserable to be around.
• Some talk while others do.
• We will spend more of our life not playing baseball than playing.
• Athleticism is temporary.
• Character is forever.
• Actions DO speak louder than words.
• The truth scares a lot of people so they choose to not listen at all.
• Entitlement is an adult issue that can go back generations. To help this generation get better, ours must get better first.
• Drama follows ego and pride. Stay away from it.
• Everyone is different and we must respect that even if we don't see eye to eye.
• You can't force passion for the game.
• The most important piece on the field is the leadership, no matter the level of ball.
• Development is simply impossible without opportunity.
• Puberty is the number one piece to player development, AND YOU CAN'T RUSH IT.
• The rush attached to winning often clouds judgement.
• There's nothing better than seeing a kid listen, learn, apply and gain confidence.
• Strong leadership is the difference maker. Find it and hold onto it.
• No matter our age, we must become good self evaluators.
• No matter our age, we must be coachable.
• Coach = Teacher
• Teacher = Leader
• Leader = Difference Maker
• The goal is for kids to learn, grow confidence and be excited for the future.
• Accountability may be our weakest trait as humans. Let's get better. Let's be better.
• In the end, the difference we made in others lives is what will matter most, not our W/L record. REMEMBER THAT.