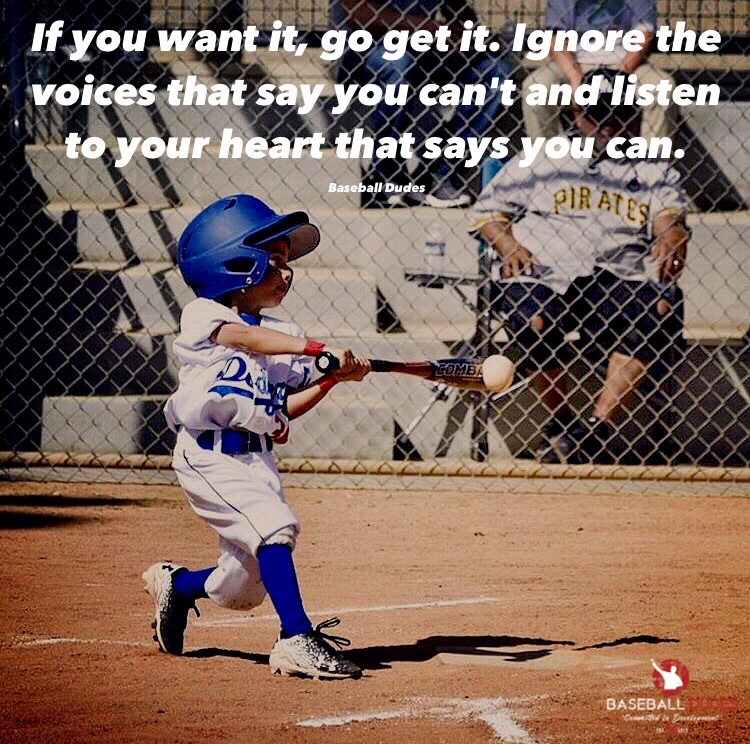 No one wants to fail. Failure is a negative, it's embarrassing, it's disappointing, it's shameful, it's downright unforgivable…Right??
Umm, I don't think so! Remember that time when you failed a test because you didn't study enough but put in extra study time for your re-take and passed it the second time? Or how about the mistakes we made as a parent with our first baby that we learned from to better raise our second and third. Or getting our butts spanked in a doubleheader because of fundamental mistakes that we hadn't given much attention to but made some adjustments to our practice plans to ensure reps and proceeded to execute much better the rest of the season.
Life is a constant game of adjustments and learning. When we are young, we see failure as a bad thing. We would get visibly emotional when we lost or made a mistake. We would carry a bad day over into the next. We would allow a rough patch to turn into a prolonged slump because we hadn't yet learned how to see the negatives as positives and that they were secretly moments that would make us stronger.
I spend a lot of time talking with my students on how to handle failure. How to deal with negativity, be it in their own mind or from others around them. How we need to view it and use it to help us become a better athlete and a better person.
It's important as leaders to help them get a feel for failure to talk to them about our own failures. Give them some understanding of what led us to stand before them. I've often shared with students that in my career I lost nearly 100 games, gave up nearly 120 home runs, walked over 500 batters and twice never made it out of the first inning while giving up 5 and 6 runs with most of that happening before I ever got a shot in the big leagues.
Dudes, we MUST fail in order to become great. We must learn to acknowledge it in order to properly process it. If we as parents, coaches, teachers and leaders treat failure as only a negative, we are instilling that fear of failure. Then that fear festers into long term and prolonged mental weakness when adversity presents itself which makes the ultimate goal of success that much harder to repeat.
Help them learn to work through it. Learn to use it. Let them experience it WITHOUT your own negativity making it even worse. Be the voice of reason. Be the positive attitude needed and let it go the way they need to. You be the example and teach them how to use failures as moments that lead to greatness.
The most important lessons are hidden in each of our failures.