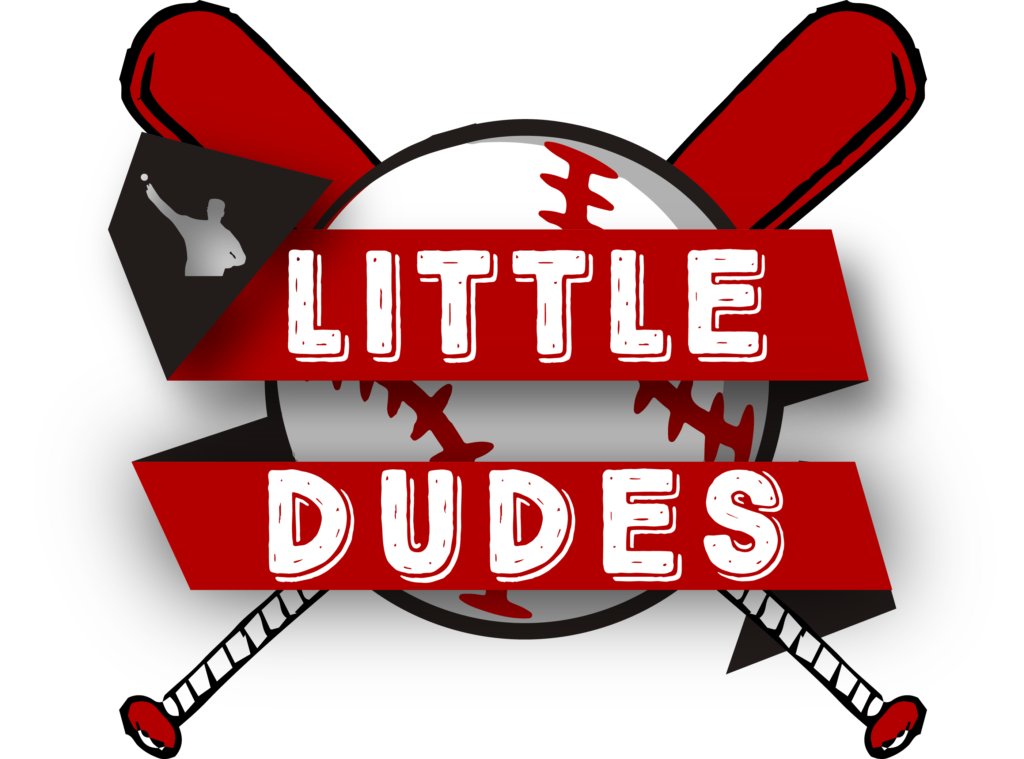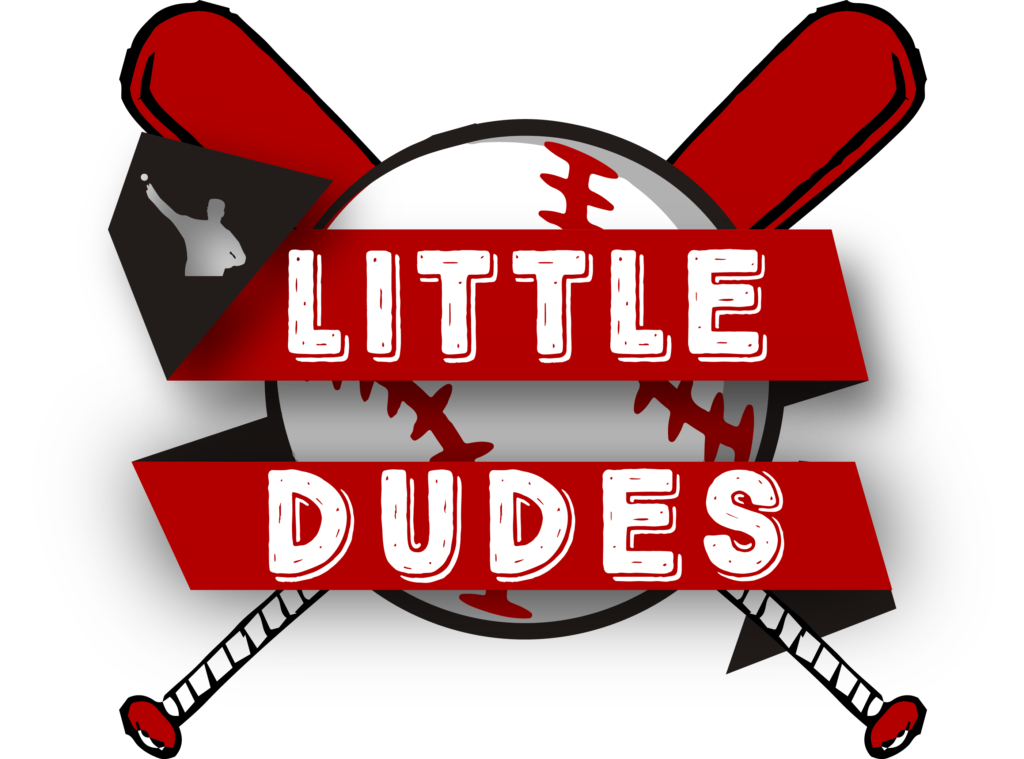 Little Dudes
CLASSES START NOVEMBER 5th!! We take a break from our "Little" classes from July – October and pick them back up in November. If you are visiting this page during during our off months, please feel free to fill out a registration form if you have not participated in our classes before and we will contact you in regards to what's next. Thank you!
Your Dude, or Dudette, will participate in baseball/softball activities, for an hour, aimed at teaching them the Fundamentals. Activities include throwing, hitting, fielding, sliding and game play.
Classes limited to 15 players…
Ages 7-9
Sundays
11am-12pm & 1-2pm
**Important upcoming dates…
NO CLASSES ON: 12/24 (Christmas Eve), 12/31 (New Years Eve), 4/1 (Easter), 5/13 (Mothers Day), 5/27 (Memorial Day), 6/17 (Fathers Day)
***Please understand that the current month's students will have first priority on continuing on for the next month's class. If you are interested in a spot, please fill out the registration form and select the months you are interested in. If, and when, a spot opens, we will contact you about that spot in the order in which you are on the waiting list. Thank you for your understanding.
—————————
Tuition
$70 per month
$20 Drop-In fee
***To Drop-In, you need to contact us first to see if there is space in the class you want to attend.***
**Payment via Cash/Check in person at the first class of each month**
Please make sure your child brings all of their baseball/softball gear and some water.
CLICK HERE TO FILL OUT THE REGISTRATION FORM
If you are a new student, please fill out the registration form. If you have already filled out one in the past, there is no need to fill out another one. Just reach out to us and let us know which months you are looking to attend.
For more information, email Rachael Gissell at…
Rachael@BaseballDudes.com
Every new student receives a Little Dudes Shirt!!
(Monthly tuition student)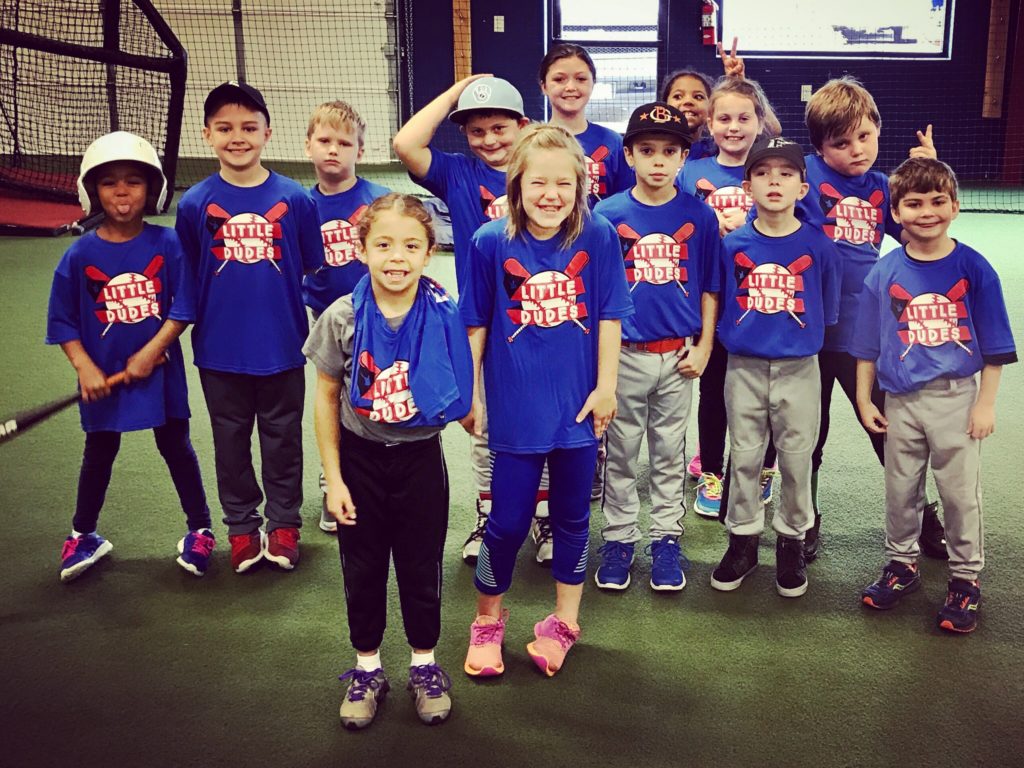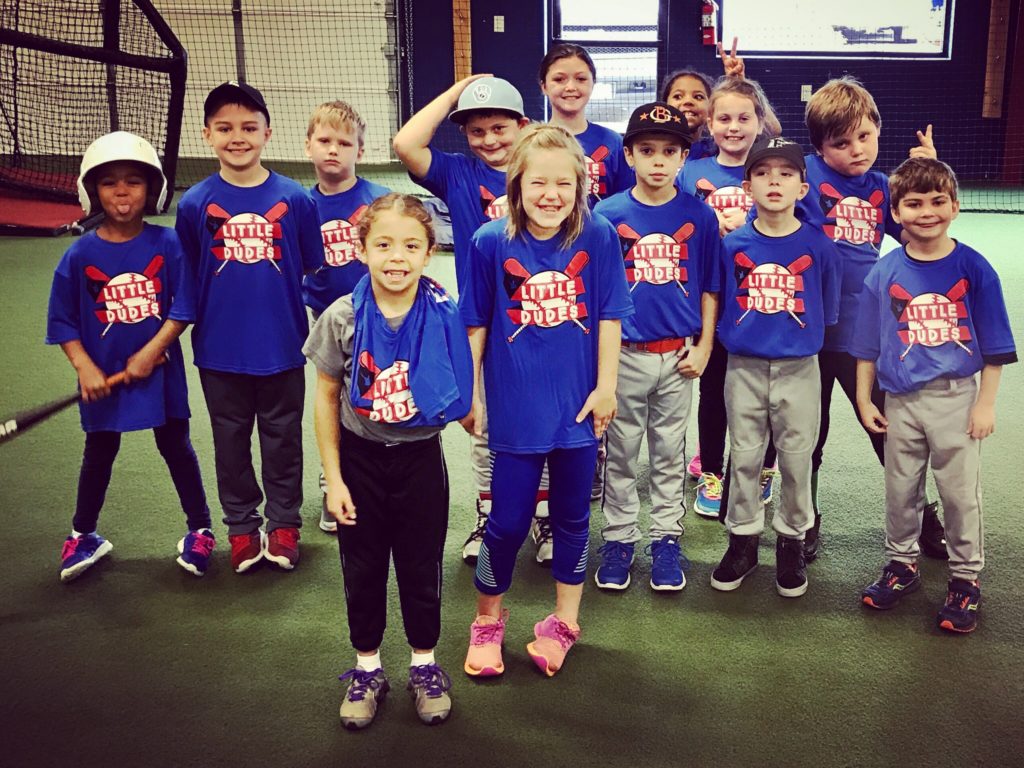 Classes held at…
Baseball Dudes PRIVATE Training Facility
5305 NE 121st Ave. #206
Vancouver, WA 98682