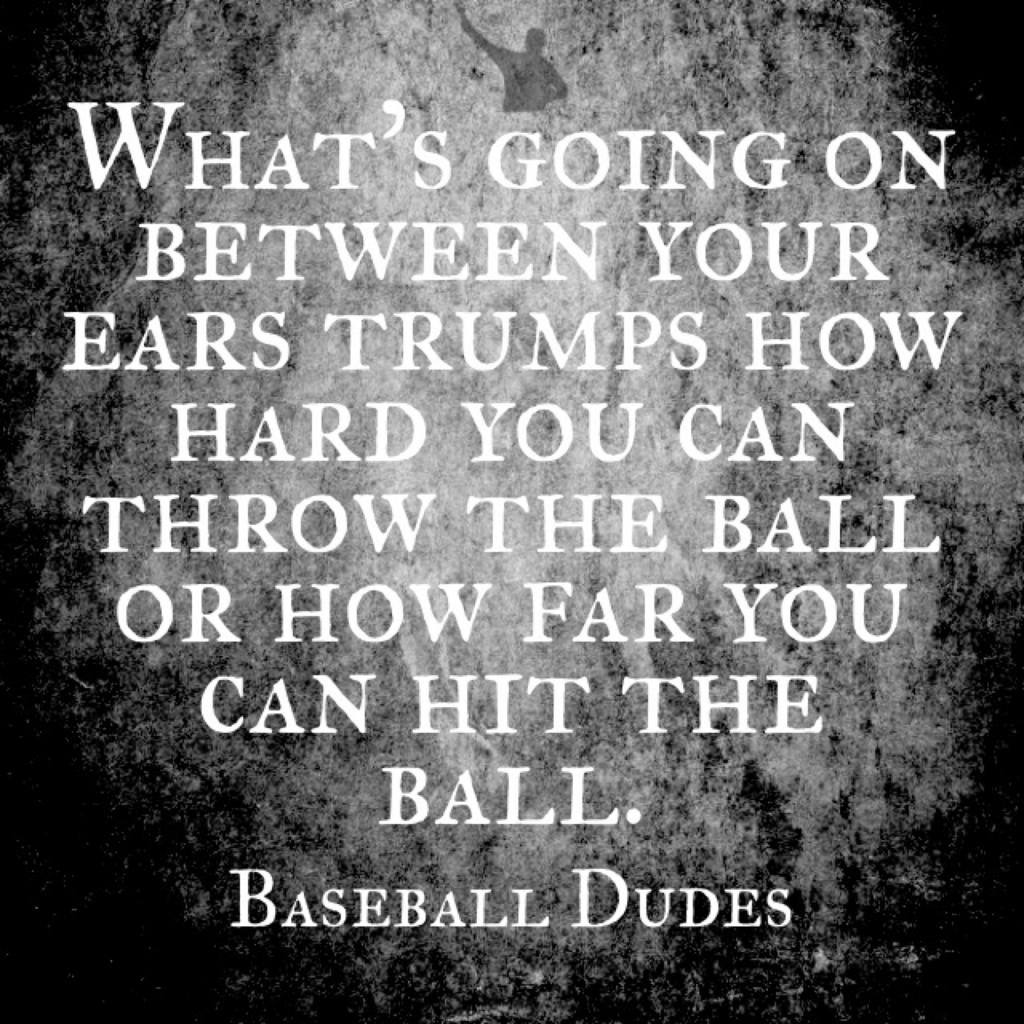 As a young player, I have no idea how many times this happened to me. I do know, though, that it was more than I would have liked. But to this day, all those moments have helped mold me into the parent and coach that I strive to be today.
I was working with one of my college students the other day. His mound work started off good but as the session went on, he started to battle his command. When I have worked with a player for a period of time, and I have come to know them emotionally and see where their strengths and weaknesses are, I will give them a chance to to work through these moments on their own. The worst thing a coach can do is say something to a pitcher between every pitch. Trust me, been there, experienced that. No bueno!
As the miss fires kept coming, you could see him getting more and more frustrated. With that frustration came a lose of focus which, in a game situation, would lead to disaster. After about 10-15 in a row, I finally stepped in and helped him realize what was going on. Physically, mechanically, nothing was wrong. What was wrong was what he was allowing to happen between his ears. He was throwing pitches while still focusing on what happened with his last pitch. He was trying to force command instead of trusting in his ability and letting his natural talent take over. It had had "Sped Up On Him".
When this happens, we lose all rational thought. We are letting the situation control us instead of us controlling the situation. We swing at pitches out of the zone because we have no plan. We make poor pitch choices because we have become emotional. We make mistakes that we should know better than to do.
This happens often on the other side too. Us coaches in the dugout are just as prone to this as the players on the field are. My first year coaching, this reality slapped me in the face one night. Our pitcher was out there struggling. Things just weren't going his way and I, as the coach, was in charge of keeping the pitch count. The longer the inning went on, the more mistakes I watched happen, the quicker I started to lose control of my job. We had an organizational rule that no pitcher was to throw more than 35 pitches in one inning. My boss happened to be in town, and in the dugout with me, when he came up and asked me what he was at (pitch count). When I looked down, he was at 30+ and we had no one up in the bullpen getting ready. Well, our pitcher ended up throwing too many and I got a good talking to after the game was over. Needless to say, lesson learned, it never happened again.
In the heat of the moment, on the field or in the dugout, staying mentally in control will allow you to make those rational decisions. The correct pitch selections, mound visits in the correct moments, making the last out at third, pitching changes, keeping track of pitch counts, etc.
Take a deep breath, gather your thoughts and do your best to…
"Don't Let The Game Speed Up On You"