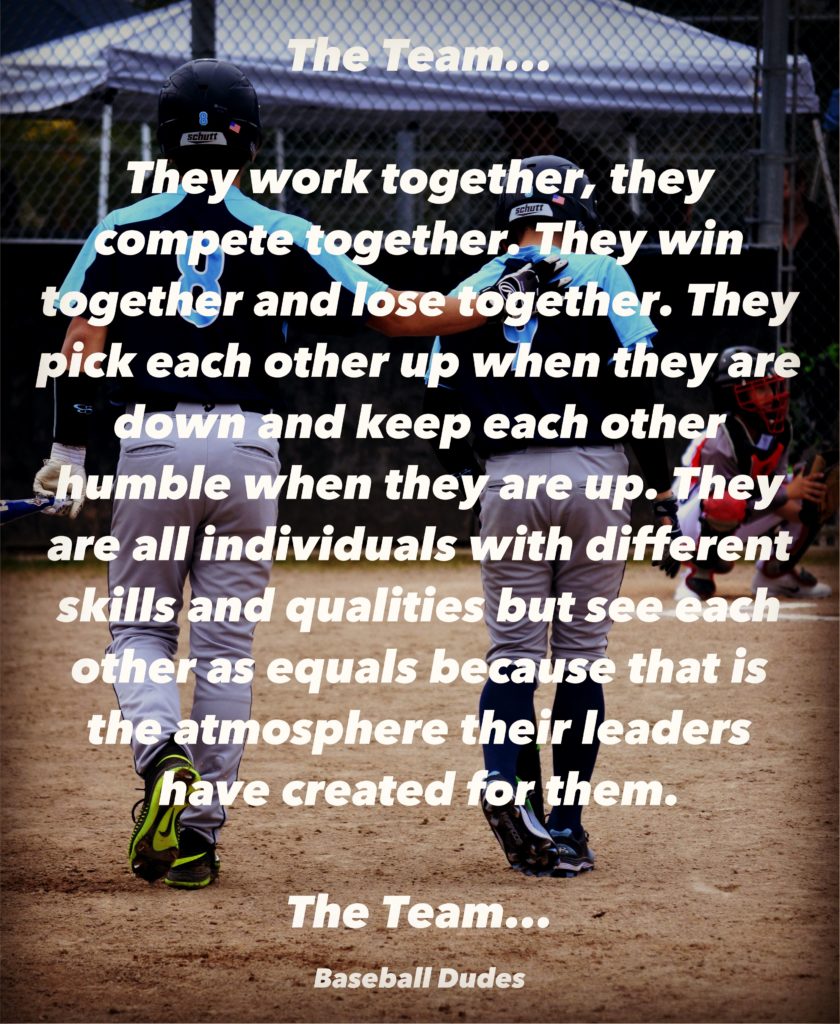 – Knowing that the best team doesn't always win, but the team that plays the best that day, did.
– Knowing that it's OK to lose, strike out, make an error or get knocked around on the mound (as long as you learn from it).
– Picking up a teammate that had a bad game (or didn't get in) and sharing a similar past experience.
– Leading by example with quality attitude & effort.
– Giving credit to your teammates for their effort on the field, even when you were a big part of the win.
– Not talking about how good you think you are, but letting your performance prove it.
– When you beat another team and they talk highly of you.
– When umpires and other teams are happy to see you succeed because of the type of person and team(mate) you are.
– Respecting everyone.
– Sincerely shaking hands with the umpires after the game, even when they make mistakes that may have cost your team the game.
– Keeping your composure when you are pitching a no hitter.
– Keeping your composure when you are getting smacked all over the field and walking batters.
– Staying positive when your team is about to lose.
– Showing class regardless of the outcome.
– Jogging around the bases at a good pace when hitting one out of the park.
– Not showing someone up because they make an error or strikeout in a big situation.
– Never making excuses, blaming coaches, teammates, the mound, umpires, the ball, fans, etc, even if it may have been their fault.
– Being sincere while going through the sportsmanship line after the game.
– The joy of competing, not just winning.
– Never complaining.
– Showing compassion when a teammate makes an error and having a mindset of wanting to personally be better and help pick the team up.
– Feeling great after playing well and winning OR losing to a better team 2-1.
– What you can give to your team, not what your team can give to you.
– Respecting your opponents, even when they aren't showing respect to you and your team, because it's the right way to act. Be the better person.
It's NOT poor language, playing dirty, running up the score, disrespecting the umpires, delaying the game on purpose, standing at home plate or walking up the line when smashing a home run, bat flips, staring down the hitter after striking them out, staring down the umpire when you think he made a mistake, yelling at the umpire from the dugout or the stands, yelling at your opponents from the dugout to distract and embarrass them or pouting when you fail but wanting to be everyones friend when you see success.