Chris Gissell
Background
I am 37 years old. Married to Rachael and have 3 children (Christopher 12, Zachary 10 and Brooke 6).  I graduated from Hudson's Bay HS in Vancouver, WA in 1996. In June of that year, I was drafted by the Chicago Cubs in the 4th round. Then went on to pitch professionally for the next 14 years for various organizations (Cubs, Rockies, Cardinals, A's, Seibu Lions in Japan and the Uni President Lions in Taiwan) briefly reaching the big leagues in 2004 with the Rockies. Click HERE for my complete career stats.
After my playing career was over, I accepted a Minor League pitching coach position with the LA Angels in December 2011. Spent the next 3 years coaching their newly drafted pitchers in Cedar Rapids, IA (1 Year) and in Orem, UT (2 Years).
Playing Career Achievements
2000 AA Southern League Champions
2004 Led the AAA Pacific Coast League with 14 wins
2004 Made Major League debut vs. the Expos on 8/22
2004 Made my one and only MLB start on 9/26 (Rachael's birthday) vs. the St. Louis Cardinals
2005 Started the AAA All Star game, was Winning pitcher and MVP
2006 Tied NPB record for rookie in Japan to start career 5-0
2008 AAA Pacific Coast League Champions with the Sacramento River Cats
2008 Winning pitcher of the AAA championship game and was MVP
2009 Pitcher of the Month (March) in the CPBL (Taiwan)
Finished playing career with over 1500 innings pitched and over 1200 strikeouts
My WHY
My family is my life. We have been blessed to live the life of Baseball. It has taken us all over the country and even allowed us to travel overseas. The one downside to that lifestyle is that we had to pick everything up and move twice a year. With that lifestyle, we would be apart for weeks, sometimes months, at a time. Rachael and I got used to it, though it was never easy. For me, the toughest part was being away from my children so much and the pressure it put on Rachael of having to do everything on her own. We are lucky to have both of our parents close by, who were always there to help, but it still was tough. Rachael was our rock for all those years and persevered through a life that I have seen destroy many.
Fast forward to now, we are beyond grateful for the families that have put their trust in us to train and mentor their Dudes in the game of Baseball and in Life. Their trust and support put us in a position for me to be able to walk away from the Professional Baseball life and be at home full time. Being able to see my family every morning and every night of every week and every month is a new experience for me. It's amazing and I have our Baseball Dudes families to thank for that.
To my past, current and future students… Your parents put you in my hands to help teach you about Baseball and Life. My goal is to help you learn about yourself. Help you learn about Baseball. Help you become a more confident player, and person, on and off the field. As we work weekly, there will be really good days and there will be some where things don't come so easy. It's a process. You will need to learn to trust it. I will be honest with you at all times. If you are getting good results but doing something that won't work long term, we will take a look at it. Be open minded and ready to learn everyday.
It's important to me that you be the best Baseball player you can be and that I help you get the most out of your talent…BUT, what matters most to me is developing YOU. Your character. Your make-up. Your confidence and preparing you for your future as a successful person, on or off the field. We will use Baseball to learn about life. There is so much we can learn from it and that's what we will do. Baseball is a great game. Respect it daily.
-Chris Gissell
****************************************************************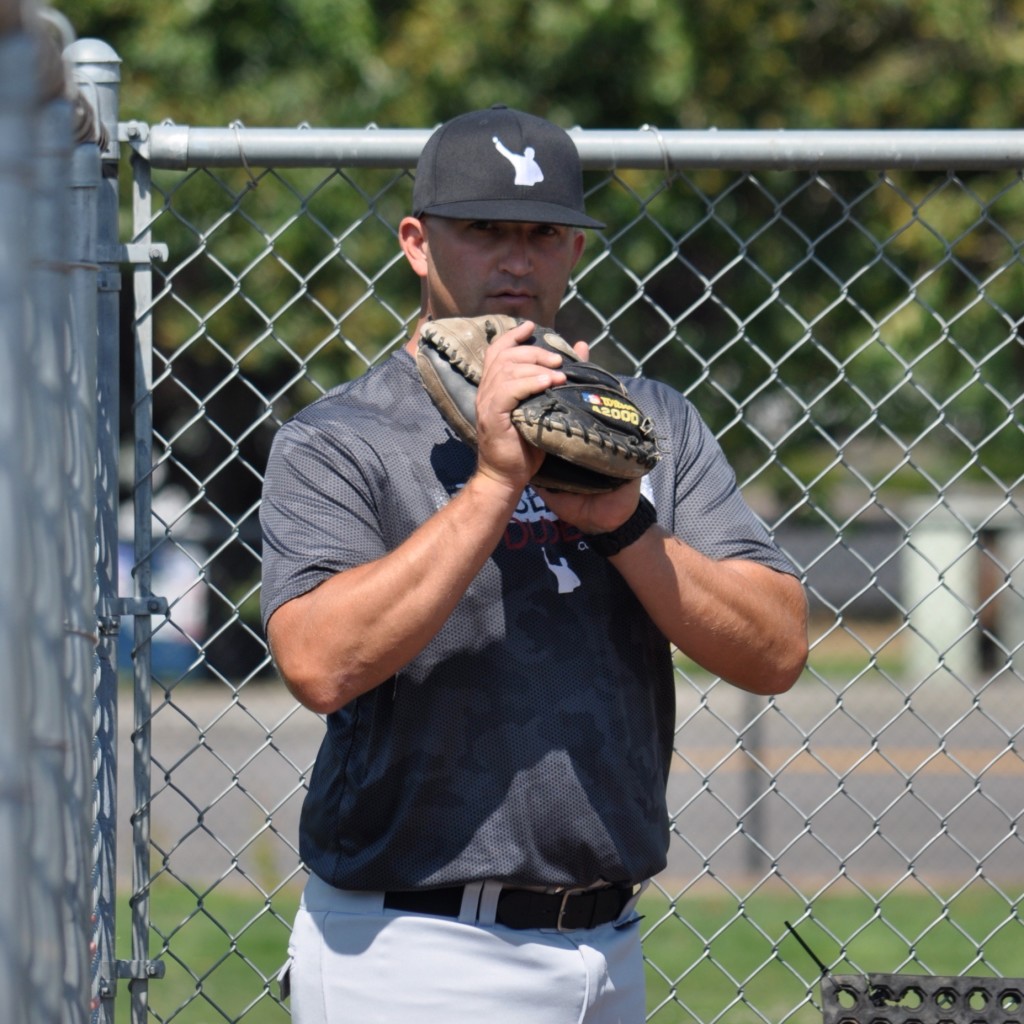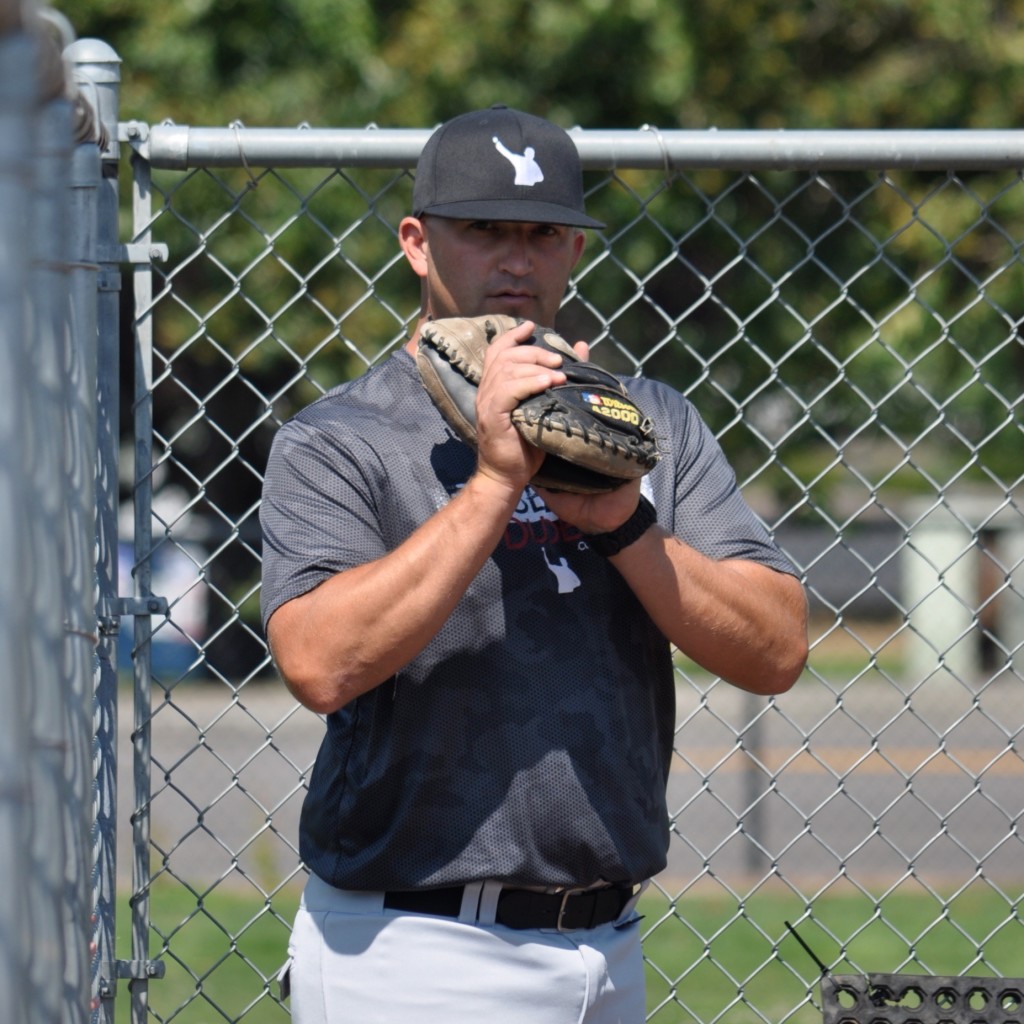 Eric Jones
Background
I am 39 years old. Married to Beth with two children, Maci (5 1/2) and Addelyn (4 1/2). Graduated from Stanwood High School (Stanwood, WA) in 1995. I attended Walla Walla and Orange Coast Community Colleges over the next three years studying general education and playing some Baseball. After my college playing days were over, I worked on getting into a professional organization which that led me to Independent Baseball. Over the next 4 season, I played for various clubs. Once my playing career was over, I moved back to Vancouver. Since, I have been doing construction. Two years ago, I stepped into the coaching side of Baseball, and am now thrilled to be an instructor for Baseball Dudes and am looking forward to helping as many as I can build confidence in themselves and their game.
Playing Career
College
1995-97 Walla Walla CC in Walla Walla, WA
1997-98 Orange Coast CC in Costa Mesa, CA
Independent Baseball
2001 Western Baseball League, Tri-City Posse in Tri-Cities, WA
2002 Western Baseball League, Salano Steelheads in Vacaville, CA
2003 Frontier League, Cook County Cheetas in Chicago, IL
2003 Arizona Mexican League, Cananea Mineros in Cananea, Mexica
2003 Central League, Alexandria Aces in Alexandria, LA
My WHY
For having the opportunity of playing baseball as a career professionally, the game itself has taught me so many lessons in life. Baseball let me see the country and also live in Mexico. Now that I am doing instruction for younger players, I can share my knowledge about the game of baseball, but also help them to have confidence off the field. Furthermore, to be a better person and succeed in life.
-Eric Jones
****************************************************************
Zachary Varce
Background
I am 27 years old and married to Amy, who was born and raised here in Vancouver. I graduated from West Seattle High School in Seattle, WA in 2007. I then attended the University of Portland in Portland, OR for 3 years until I was drafted after my Junior year in the 11th round by the New York Yankees. I pitched professionally for 6 years for various Yankee affiliates, the Tigres de Cartagena in Colombia, and the Saltdogs in Lincoln, Nebraska.
Playing Career
College
2008-2010 University of Portland in Portland, OR
Professional Baseball (Affiliated)
2010-2013 New York Yankees minor league player
Independent League Baseball
2014-15 Lincoln Saltdogs in Lincoln, NE
My WHY
I am very blessed to have had the opportunities and experiences throughout my baseball career, being able to play in a majority of the 50 states, as well as Canada and South America, and none of that would have been possible without the support, direction, and instruction that I had from day one. My goal is to pass this on to the next generation so that they too can experience success on, as well as off of, the baseball field. I am not here to try to turn each student into the same pitcher, each and every one of them has their own unique traits and talents when it comes to pitching. We will be focusing on how to maximize their individual potential while working on sound, repeatable mechanics, as well as focusing on the mental side of the game. Some of what we work on will come easy, and some of it will not, but keep in mind that this is a process, and my goal is to help you learn, develop, and grow as an individual as well as a pitcher.
-Zachary Varce