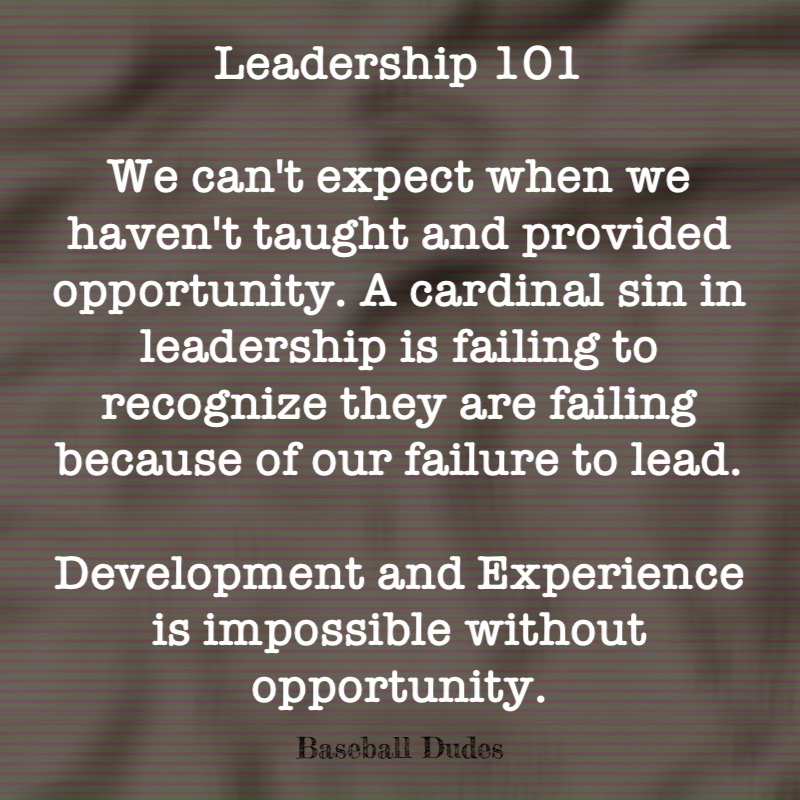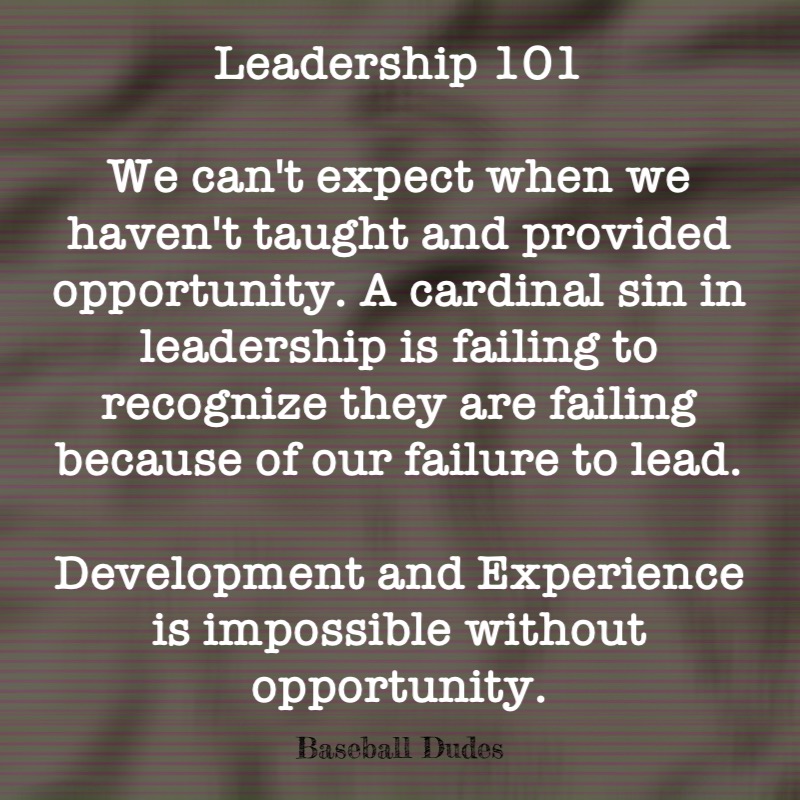 In a game that started as a kids game. A game that is so fun to play and teach. A game which can lead to great things and a game which can teach us so much about ourselves and life, why is it so hard to find positive stories? Uplifting and motivating stories. They are out there but they seem to be buried by stories of neglect, abuse, greed and negativity. So frustrating!
Unfortunately, I feel we are in a cycle which will take YEARS for perspective to change. And truth is that the only way this will happen is if there are some serious changes made to the way major organizations like Little League, Cal Ripken, Babe Ruth, NFHS and everywhere in between go about selecting leadership. Who they choose to lead, how they train these leaders, the standards they demand, the principles and values they live and die by and their own moral courage to discipline in moments of failure.
Just as we speak often on how to handle poor attitudes from our youth, I fear we fail at holding our youth/amatuer leaders to the same standards. Most of the messages we receive do not relate to the game on the field but relate to seeking advice on how to handle situations pertaining to coaches and parents. From poor communicators, to coaches abusing players by catching them countless innings in one game and then pitching them in the next, to coaches verbally abusing and embarrassing children, to parents coaching from the stands and so on.
We need for leadership up top to make some changes if we desire to see this culture change. Just because someone is a volunteer doesn't mean we can't hold them accountable. It doesn't mean they should be able to lead by their own rules. This would take a major effort but if we truly care about all these kids, why would we not give that effort??
The game has turned into a battle of peacocks. Egos in the dugout and egos in the stands. Leadership needs to make changes. Rules and guidelines need to be established. Adults need to be held accountable. Standards need to be set. Messages need to be made loud and clear…
THIS IS THEIR GAME. THIS IS ABOUT THEIR LIFE. SUPPORT THEM. TEACH THEM THE GAME. TEACH THEM ABOUT LIFE. ENCOURAGE THEM. NEVER ALLOW POOR ATTITUDES WITHOUT ACCOUNTABILITY. BE A MENTOR. BE AN EXAMPLE. TEACH RESPECT. TEACH HUMILITY. TEACH COMPASSION. TEACH WORK ETHIC. TEACH RESPONSIBILITY. TEACH THEM TO THINK FOR THEMSELVES. TEACH THEM TO TAKE CHANCES. TEACH THEM WHAT IT MEANS TO GO ALL OUT AND TO NEVER FEAR FAILURE AND TEACH THEM HOW TO WIN WITH GRACE AND LOSE WITH DIGNITY.
For the current culture to change, leadership needs to re-evaluate and make some changes.